I think it goes without saying that sexual pleasure is a highly personal thing: what works for me and others will not necessarily work for you. That said, there are only so many tools in the toolbox and you should know what they are. How you use them, however, is only limited by your curiosity and creativity. The purpose of this article is not to point out a limited list of toys and tell you to buy them, but rather to introduce you to the general categories of toys, tell you which ones I like and why, and hopefully tell you something new about a topic so many people take for granted: male masturbation.
When I told a friend that I was starting a blog about masturbation with toys, he laughed and asked a simple, but profound question: "Is it any better than the hand?" I think the assumption behind this question is why so many men never feel the need to use anything other than their god-given grip to masturbate because, you know, it works pretty well. Even though the same could be said for women, of course, but that hasn't kept them from exploring the many pleasures that are only unleashed with a little technology. When I told my friend that, yes, toys enabled unique and powerful orgasms, he wanted to know more. When I told him that toys opened up an entirely new understanding of my body—how to retain an erection after orgasm, how to have multiple orgasms, how to get hard and stay hard at will, how to have anal sex that my partner genuinely enjoyed, how to ensure my partner orgasmed as often as I did, etc—he was hooked. And that's when I started my manshop.com blog called betterthanthehand.com.
Before diving into the details, there are a couple of basic points to
keep in mind:
Masturbation is a very healthy thing. There's an increasing body of research that demonstrates how frequent masturbation dramatically reduces the risk of prostate cancer, improves sleep, reduces stress, reduces erectile dysfunction, etc. etc… And the more you do it, the better. So unless you're regularly stepping away from the dinner table to masturbate, don't ever wonder if you're doing it too much;
Using toys can seem 'feminizing' to some men—toys are what women use, not men. If you want to gain any of the experience, skill and wisdom offered by toys, you have to view toys as the great secret that's been kept from us;
Using toys, particularly butt toys, can seem "gay" to straight men. First of all, the anus has tons of feel—good nerve endings and gay men do not have a monopoly on pleasure down there. Secondly, if you want to stick your stuff in someone's ass, you better know what it's like to have something in yours. Because once you do, you'll understand the need for lot's of lube, ample time to relax before attempting penetration, the importance of starting small and slowly. and why, even when someone might really like anal sex, it's not always the right time for it;
Toys are best when used with other toys—the more the merrier. So while one toy might be great at one thing, it can feel even better when used in conjunction with others;
Toys can be used to dramatically improve your sex life. No joke. You can learn how to get hard when you need to, remain hard after orgasm, have multiple orgasms, and understand how to have anal sex that your partner will actually enjoy.
It's just pleasure. So why not enjoy it? All of it.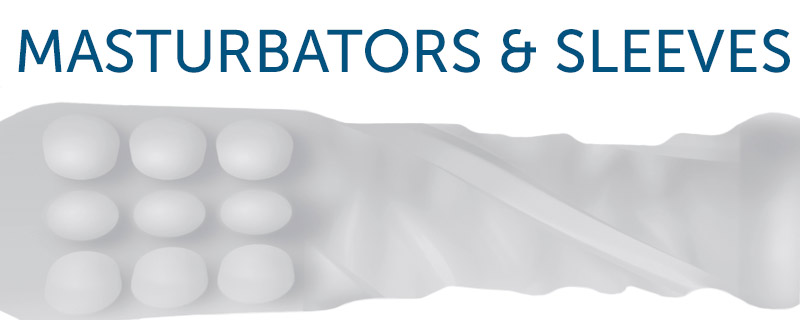 The best selling male sex toy in history is the Fleshlight (view all Fleshlights). The Fleshlight is basically a beefed up version of a masturbator that's been around for a while, but the Fleshlight took things to a new level by using a thick sleeve of a silicone blend that does a remarkably good job of simulating the sensation of penetrating real flesh. While there are a lot of knock-offs around (some cheaper, some more expensive), the basic Fleshlight still ranks at the top of the pyramid.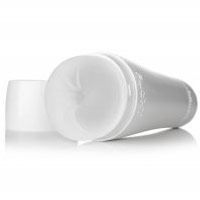 VIEW ALL FLESHLIGHTS
In addition to the thickness and suppleness of the material, what differentiated the Fleshlight from other basic sleeves or strokers was the molded cavity that felt more like entering a mouth, anus or vagina than the standard smooth, beaded or ribbed stokers do. But the thing that really made the Fleshlight unique for me was that it was designed to be warmed up—and when warm, the feeling of penetration comes remarkably close to the real thing. There are many strokers that can be warmed, but the silicone blend used by Fleshlight retains heat better than most. One trick that takes things over the top is to warm up your lube! Yes, drop your bottle of lube in warm/hot water to bring it to body temperature and then squirt liberal amounts into the sleeve. Warm lube in a warm Fleshlight is the most compelling experience of penetration a toy can provide.
Tenga Ultra Reusable
. So browse the selection and look for something in your price range and aesthetic.
BROWSE STROKERS
As far as usage goes, I found that using multiple strokers at the same time helped me learn how to both delay and recover from an orgasm. The different temperatures, textures and lubrication created entirely different sensations that would alter the erotic path enough to pull back from orgasm and remain hard and ultimately have a second orgasm. Or third. Once you know how these changes affect you, translate that into real-world experience to use the different sensations that your partners' body can provide to achieve the same effect.
all in
and use the Egg, you get two very different and very intense pulses of pleasure. It's also a great foreplay toy: you can ask your partner to swirl the Egg around your tip and gently pull it down your shaft to warm up. As a company, Tenga excels in a number of areas: design, quality, effectiveness. But they seem to have some of the best silicone-based materials out there, and the Tenga Egg is a good example of this. The Egg strikes a great balance of suppleness and strength: the thin membrane feels like soft lips on your tip but easily stretches all the way down your shaft like some material from the future. And why wait when you can enjoy the future now?
Cleaning your stroker after every use is really important and if you follow these basic guidelines your toy will be clean and last long:
Thoroughly rinse after use. Poor 3 capfuls of rubbing alcohol into the sleeve and swish it around for a few minutes, also rubbing the outside of the sleeve;
Then pat completely dry with paper towels;
Thoroughly wash case (if it has one) with soap and water and completely dry;
Place the sleeve back in its case and after a minimum of 4 hours to let the alcohol kill any bacteria;
Dust the sleeve (remember, it must be completely dry) lightly with powdered corn starch to prevent the silicon from sticking together.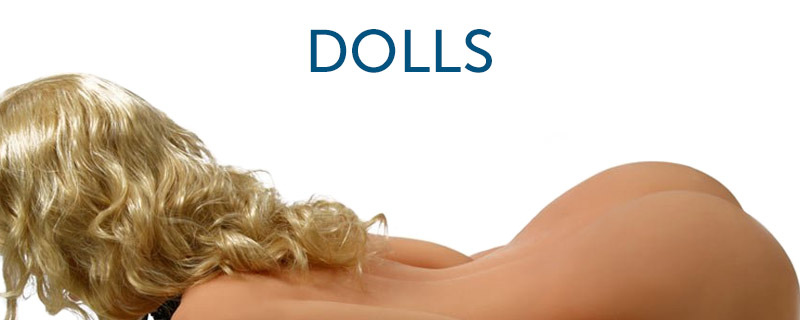 A topic that a lot of guys are curious about but WAY too embarrassed to purchase is what I call a full-sized masturbator—or doll. The good dolls are using the same silicone blends used in the strokers so the feel is just as realistic. What makes dolls unique, however, is that you can rest your entire weight on them and use the same positions and thrusting you would use in real situations. So as far as 'training' goes, nothing beats a good doll. The prices are also coming down significantly as competition, errr, stiffens. So don't be a hater and a nay-sayer: get a doll and fuck it!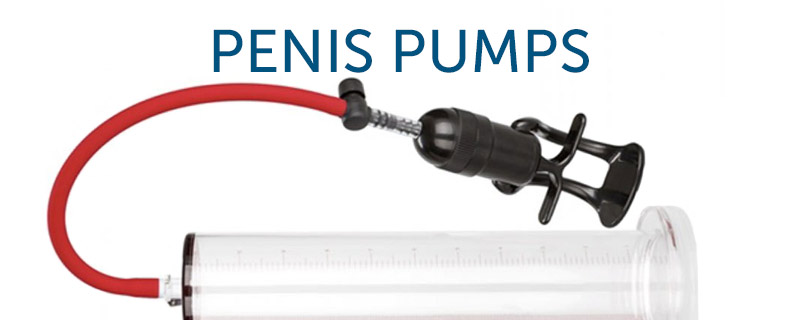 Truth be told, I never tried a penis pump until I noticed they were one of our top selling toys. I always considered them tools—rather than toys—for guys with erectile dysfunction and/or size issues. While pumps do address those two issues well, they're a lot more than that! First, they work. That is the question everyone asks me and I can tell you that you can stare at a photo of your grandmother and, using the pump, you'll get an erection. Disturbing, yes, but true. Second, it's important to have one around because WE ALL have had that experience where we couldn't get hard on-demand—and the pump is a safe and fun way to do it. Third, people don't generally think of them as masturbators, but they can definitely get you off. A good pump will have ample suction and a tight-fitting silicone membrane around the top. Sliding the tip of your penis in and out of that vacuum-powered cylinder is a definite one—way street to orgasm. So a pump is a masturbator and erection-maker in one. Finally, we're so used to watching our own stuff get hard the magical process of our beanstalk reaching the clouds is lost on us. But when your partner uses the pump on you and witnesses and plays an active role in that transformation, the pump also becomes one of the best toys for partner play. So if you have any concerns about performance, introduce the pump and let your partner charm an erection in one of the most playful ways imaginable. Do pay attention to the directions for use: you don't want to let your penis turn purple or leave it in the pump for extended periods—exercise common sense.
Cock rings are often sold with penis pumps because the two are so complimentary: the pump can give you an erection, but now what? Well, the ring is a simple piece of technology that sustains that erection. Rings have come a long way from the basic band wrapped around the base of your penis, however. You can buy rings that add texture to stimulate upon penetration, rings that glow in the dark, rings that are attached to prostate and anal toys, rings that are attached to a small dildo for double penetration, rings that vibrate, etc. The only product that I would hesitate to recommend are the vibrating cock rings that use a small bullet as the source of vibration. I find these products lack the intensity needed to stimulate your partner and I recommend a more powerful rechargeable model if you're interested in trying one of these. As with pumps, rings work by constricting blood flow, so you don't want to leave your ring on too long. Be aware of time and check your stuff to make sure your color remains healthy. A general guideline is to avoid use for more than 20 minutes—and this is one ring you don't want to fall asleep with while wearing.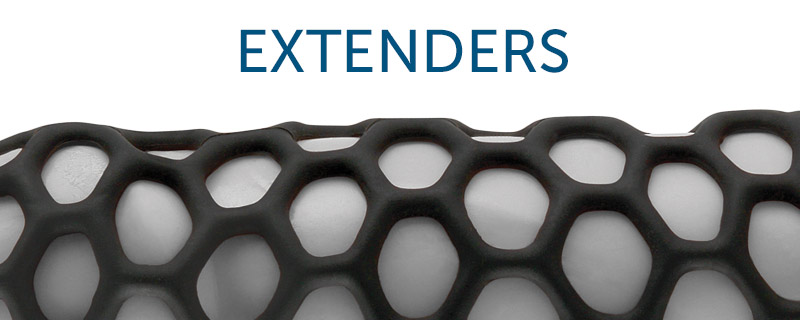 Pumps, rings and extenders suffer from the same misconception around their use: yes, they do help with ED and size concerns, but they are also great toys to enhance any sexual experience. It took me a while to grasps the full scope of use of these great toys, but they're are definitely not just about size—although there is nothing better if you want to go big! Extenders come in different lengths, widths, textures and shapes. Not only that: they are visually stunning to wear! I have different extenders: one for massive size, one for extended length, one for texture, and one for unique shape.
I like to use extenders a couple of different ways:
Role play: If you're partner has been particular bad, for instance, maybe they need a good hard pounding by your massive, big daddy cock! Pull out a blindfold, talk in your meanest voice, and let them reach out and grab your massive dong that's about to ring their gong! They'll be shocked and awed! Lather that monster up in lube and drive that battering ram into the front gates.
Full Transparency: Put all of your extenders on display and try them out, one by one, noting the different sensations of penetration that each provides. After you've tried them all out together, let your partner choose the winner so you can deliver the medal.
Surprise: Tie your partner up and blindfold them. Tease them with some creative foreplay until they're demanding that you fuck them. Then lube-up and slip on one of your favorite extenders and deliver the surprise.
I know… I know… Straight guys just freak out when it comes to ass-play. But those same guys often salivate over the idea of anal sex—and guess what? If you want to put your stuff in someone's ass, you better know what it's like to have something in yours. Because once you do, you'll know what you're doing. You'll know that you need to take your time and relax the area. You'll know that you need to start small and slowly. You'll know that lube is your friend. You'll know that sometimes, it's just not the right time.
When introducing anal play, whether with yourself or with a partner, the key to enjoyment is taking your time to stimulate and relax the area. Just take some lube and swirl it around your anus or even just in the general area. There are tons of feel-good nerve endings down there, so stimulation anywhere near the anus will get things started. Also consider a prostate massager or anal toy as part of, and a compliment to, another toy. So you can pop a toy in while you use a stroker. One of my favorite prostate toys is the Hugo by Lelo.
Finally, if someone came to you and said, "this sex toy will significantly reduce your chances of prostate cancer," you might consider using it for medical purposes alone.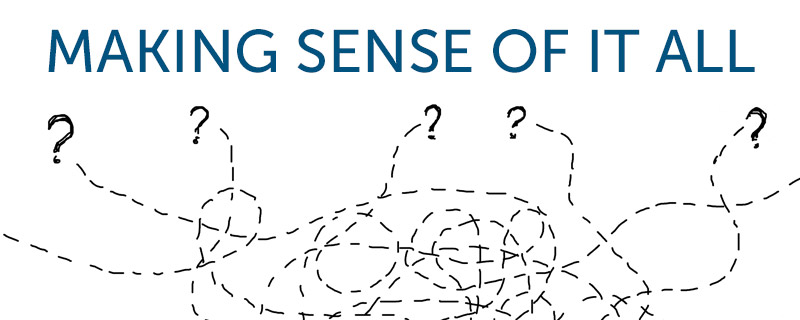 Opening your mind to all the different ways you can explore your own body is a critical step to becoming a better lover. We have a lot of cultural baggage around pleasure that makes us hesitate to be creative and this sniffles not only our own sexuality, but our sex lives and relations. Fear kills curiosity, curiosity fuels adventure and experience, and yields wisdom and empathy. If you can't get over the fear in the safety of your own bedroom, you can't expect to be an open-minded, attentive and creative lover with others. So start with yourself.
If they even have one, most guys have one toy and use it to death. This just means that they have essentially the same experience over and over and over again. Using different toys that enabled different sexual experiences not only opens your eyes and educates you about how to make someone else feel that way, but using those different toys together is when things get really interesting. Try combining the pump, the Hugo, the Fleshlight, the Wand, the Egg and the All-In together. Yes! Use your toys to shift sensation through temperature, texture, lubrication penetration and vibration. Stimulating so many different areas in so many different ways takes some patience, but that's exactly what pays off when you apply those skills in partner sex. Learning how to enjoy the build up and how to vary sensation is part of what will enable you to drive both yourself and your partner into a frenzy.
This is meant to be a basic introduction to toys, but if you've found any of this advice helpful, we highly recommend you read our more complete guide to masturbation and how you can apply what you learn to solo sex, partner sex, communication and relationships in general. As always, don't hesitate to contact me directly for advice, comments and questions at theman@manshop.com